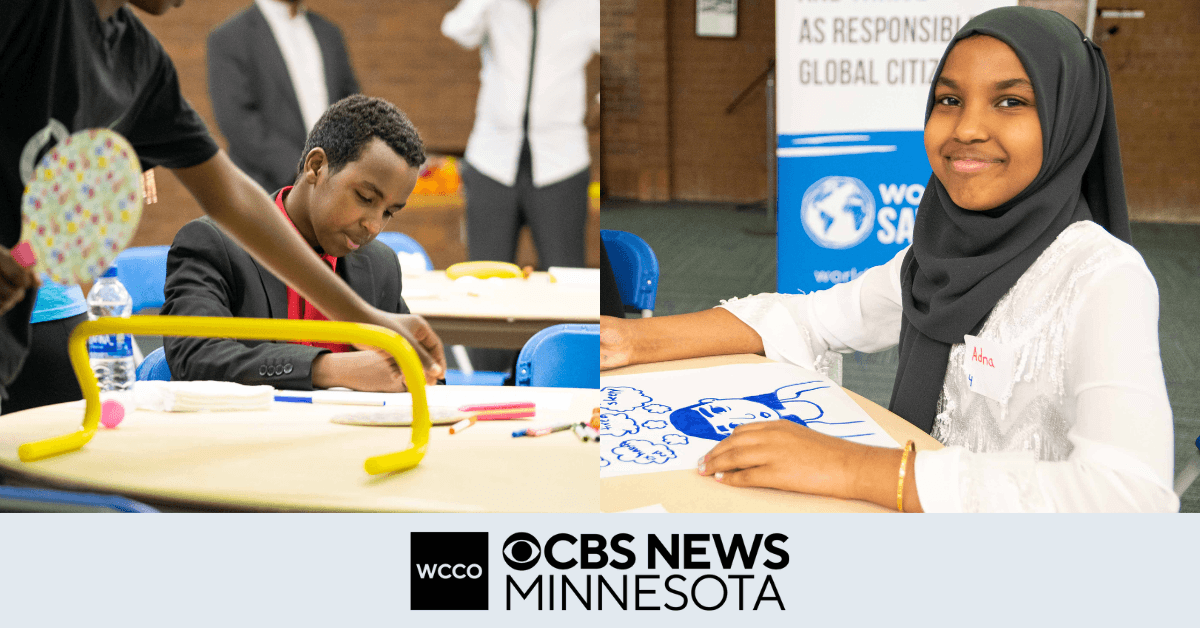 World Savvy's CEO and Co-Founder Dana Mortenson spoke with CBS news anchors Heather Brown and A.J. Hilton at WCCO-TV in Minnesota about our partnerships with educators and school leaders to create more inclusive, adaptive, and future-ready schools. Hear what Dana said about the skills necessary for students to thrive in the workforce and a rapidly changing world.  
Growing up in the K-12 education system and pursuing graduate school, Dana met Madiha Murshed, co-founder of World Savvy. They realized the differences in how students learned about the world, how they interacted with it, and how to view oneself as a changemaker of the world. Dana then asked herself, "how must K-12 education change and evolve to prepare young people to know more, care more, and do more for their communities and the world?" This question led to World Savvy's partnering with educators and community leaders to help teach students how to be responsible global citizens.
"The skills and dispositions that allow you to navigate complexities, rapid change, diversity, and an interconnected world … things like empathy, complex and collaborative problem solving, the ability to distill multiple perspectives and apply them into decision making and solution seeking, exploring things based on evidence to make decisions, humility, and cross-cultural communication. These are all things that are not only required in our own communities and backyard to approach civic issues, but are really necessary in the workforce that are increasingly less about technical skills and more about the kinds of competencies that let you navigate change."
We are continuing to expand our work across the country. Connect us with a school or learn more about our school partnership opportunities.