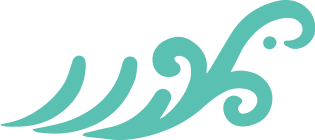 Changemaker Hubs are day-long design thinking experiences that bring students, educators, school leaders, and community members together to explore an essential question: How can we transform education to ensure that all young people have a safe and inclusive school where they develop the essential skills they need to thrive in a complex and interconnected world?
Overview
Over the course of a day, using our Knowledge-to-Action Process, students will use their own lived experiences as well as new information that they gather to think critically and creatively about what school can and should look like.
While students are collaborating, educators and school leaders engage in professional learning that explores not just what it means to be globally competent, but what educators can do to facilitate active learning experiences with their students that build on their interests, elevate their voices, and develop the essential skills we know young people need.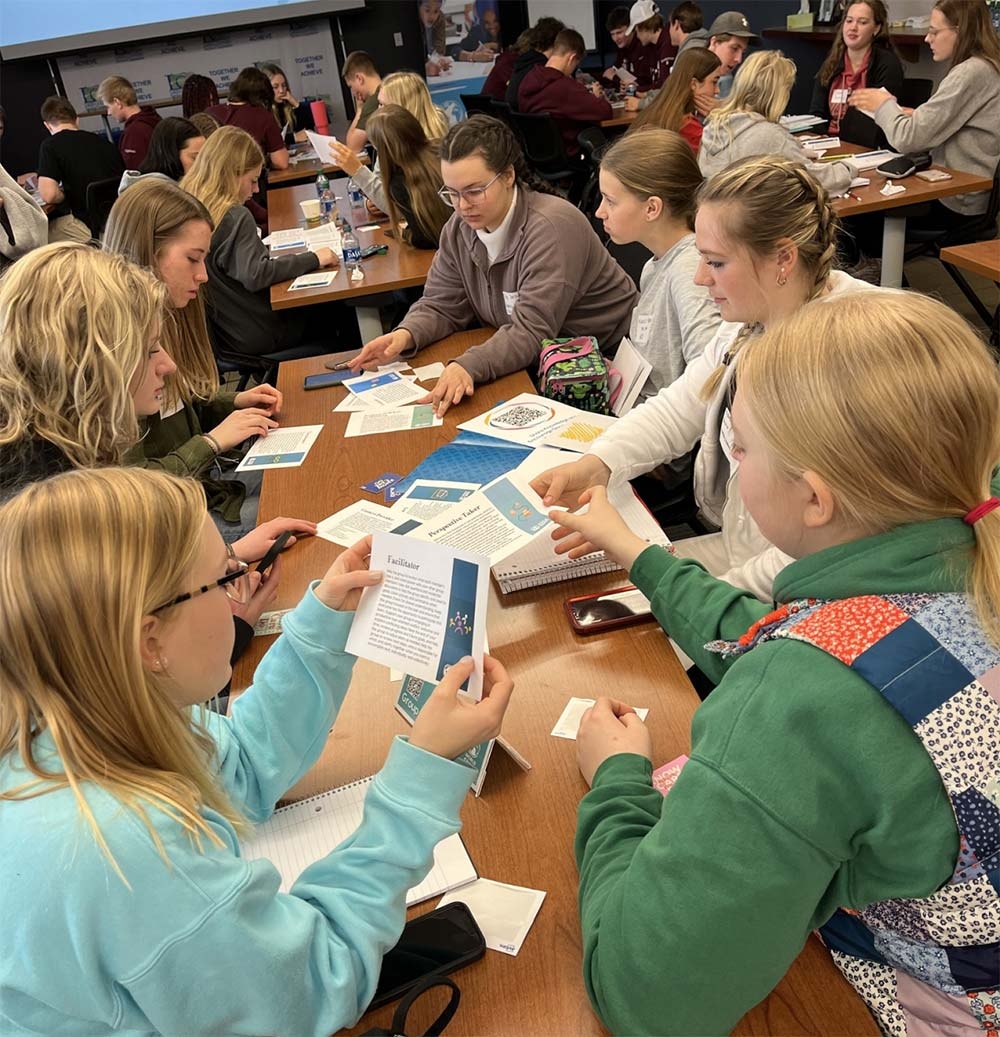 A Day of Learning
A big part of this day is the dialogue that takes place between adults and students. Business and community leaders, educators and administrators, and students from across multiple districts or schools will engage in conversation and learn from one another.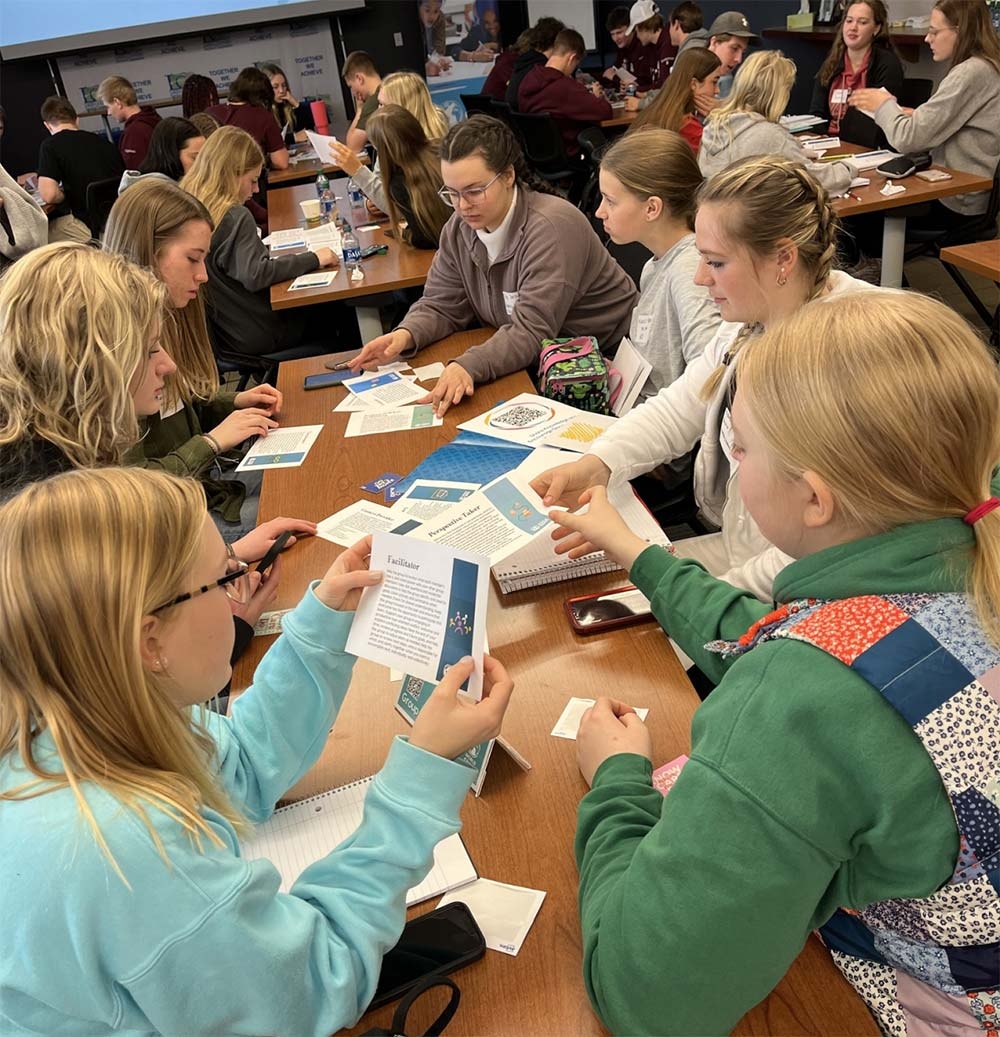 What do business and community leaders look for in potential employees? What do they think are the essential skills people need to be active and engaged citizens?
What are the boundaries we place around school? What do we say it is? What do we say it isn't? How might we reimagine those boundaries?
What does school feel like for young people today? What did it feel like for the adults?
How can our education become more nimble so it can keep pace with a world that is changing faster than ever
before?
Students will take what they have learned and develop solutions and ideas that will be shared with their schools and start a conversation in their community that will benefit everyone.
Changemaker Hubs are a microcosm of
the larger work that World Savvy does
inside schools and districts.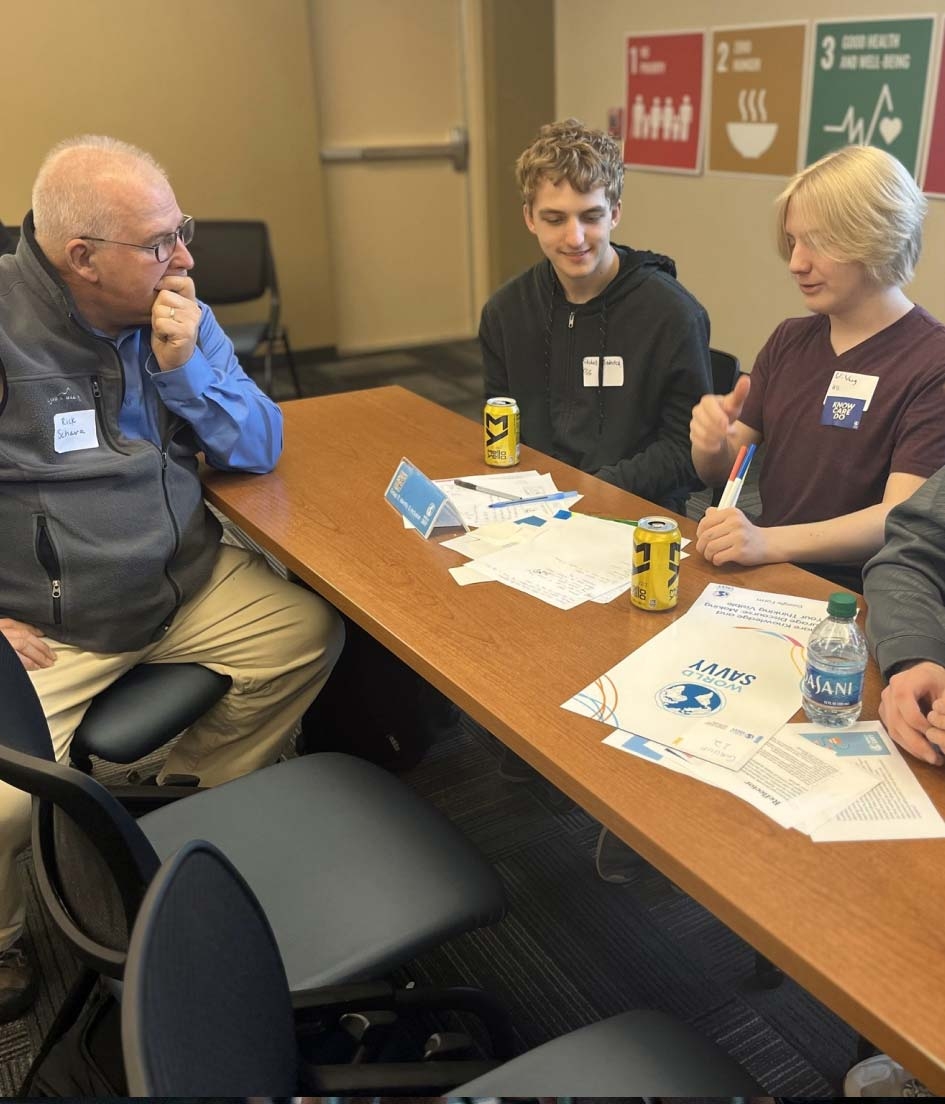 Cultivate Connections
This experience brings multiple stakeholders together from across communities to engage with a real world problem that impacts everyone. All participants must lean into and practice the following competencies:
Understand that one's own culture and history is key to understanding one's relationship to others
Share knowledge and encourages discourse
Approach thinking and problem solving collaboratively
Engage willingly and openly with others
Demonstrate self-awareness about identity & culture, & sensitivity and respect for differences
Value multiple perspectives
Choose empathy
Recognize, articulate, and apply an understanding of different perspectives (including their own)
Select and apply appropriate tools and strategies to communicate and collaborate effectively
Listen actively and engage in inclusive dialogue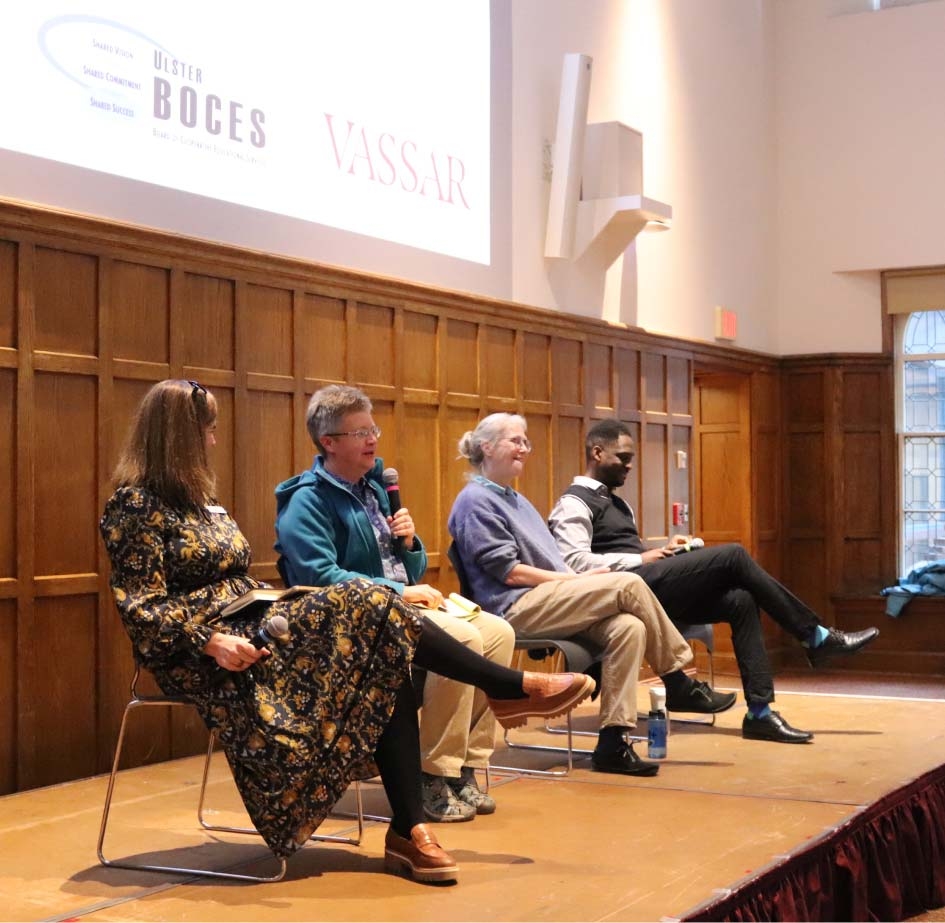 Promote Active Learning Through Inquiry
Students and adults will draw from their own lived experiences while seeking out the perspectives of others as they ask deep questions about the education system of which we are all a part. All participants must lean into and practice the following competencies:
Seek out and apply an understanding of different perspectives to problem solving and decision making
Form opinions based on exploration and evidence
Understand that the current world system is shaped by historical forces.
Question prevailing assumptions
Demonstrate humility
Investigate the world by framing questions, analyzing and synthesizing relevant evidence, and drawing reasonable conclusions that lead to further inquiry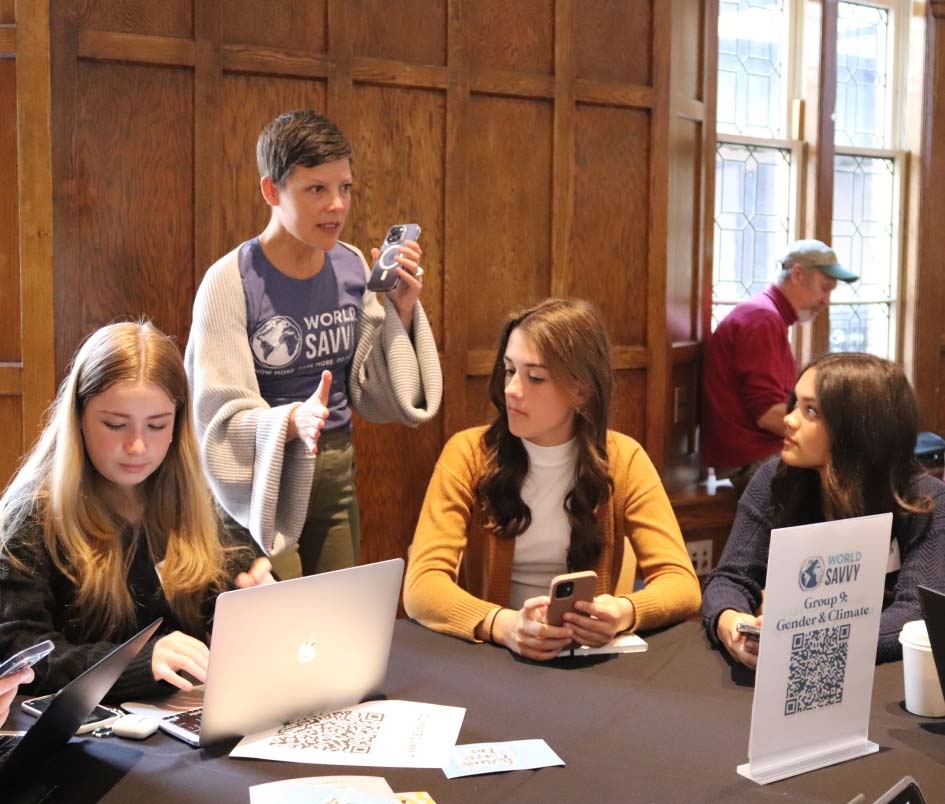 Foster Knowledge to Action
The goal of this day is for students to collaborate and develop creative and informed solutions to the challenges we face in education. All participants must lean into and practice the following competencies:
Adopt shared responsibility and takes cooperative action
Translate ideas, concerns, and findings into appropriate and responsible individual or collaborative actions to improve conditions
Understand that world events and global issues are complex and interdependent and multiple conditions fundamentally affect diverse global forces, events, conditions, and issues.
Utilize 21st century digital technology
Apply critical, comparative, and creative thinking and problem solving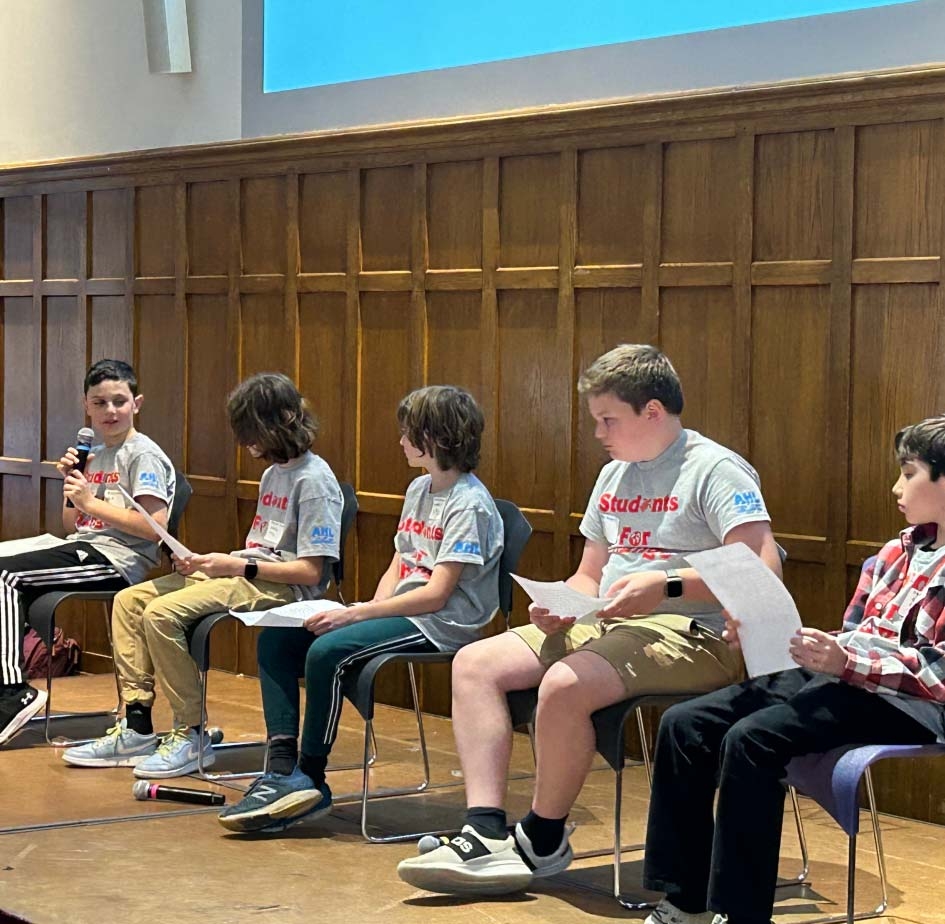 Reflect and Adapt
As students and adults engage in conversation and an exploration of our current education model, they will need to continually reflect on what they are learning and be cognitively nimble. All participants must lean into and practice the following competencies:
Commit to the process of continuous learning and reflection
Embrace new opportunities, ideas and ways of thinking
Find comfort with ambiguity & unfamiliar situations
Reflect on the context and meaning of our lives in relationship to something bigger
Adapt to new situations and is cognitively nimble
Demonstrate resilience in new situations
In addition to providing an authentic opportunity for all participants to practice and develop these essential skills, Changemaker Hubs give schools and districts insight into World Savvy's model, and can often be followed by deeper partnership.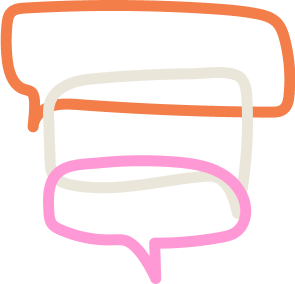 Student Testimonials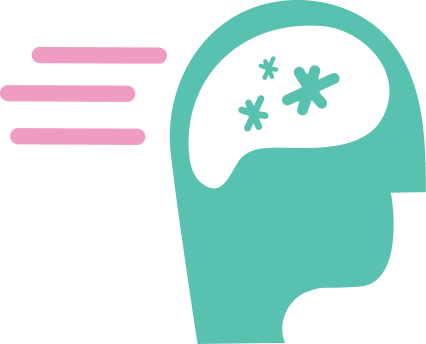 "Something that I wish adults would understand about our school system is how strict and rigid it is and how I feel like the school system kind of sets you up for a certain path, but there are so many different paths people can take after high school finishes."
-Changemaker Hub Student Participant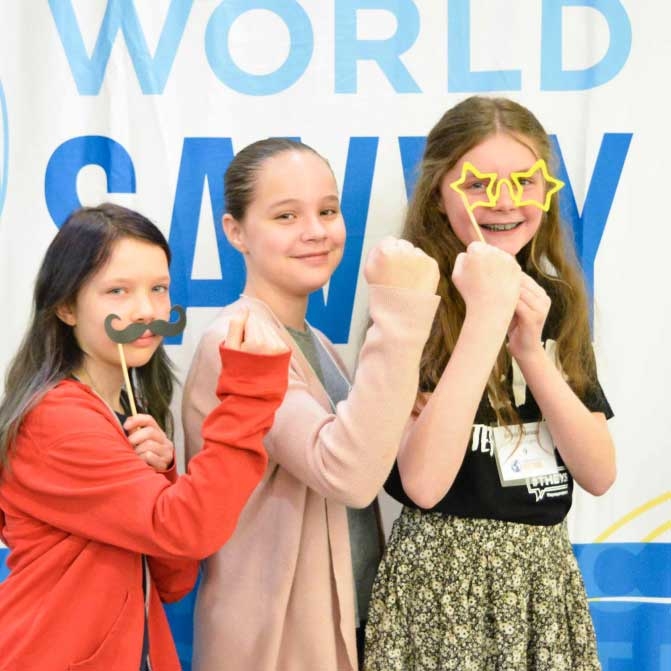 Our work provides an opportunity...
We give Students the space to think deeply about How our education system needs to change.
Then, We elevate their voices to School and community Leaders.
Changemaker hubs give all those involved the opportunity to not only learn about global competence but see it in action.
learn more