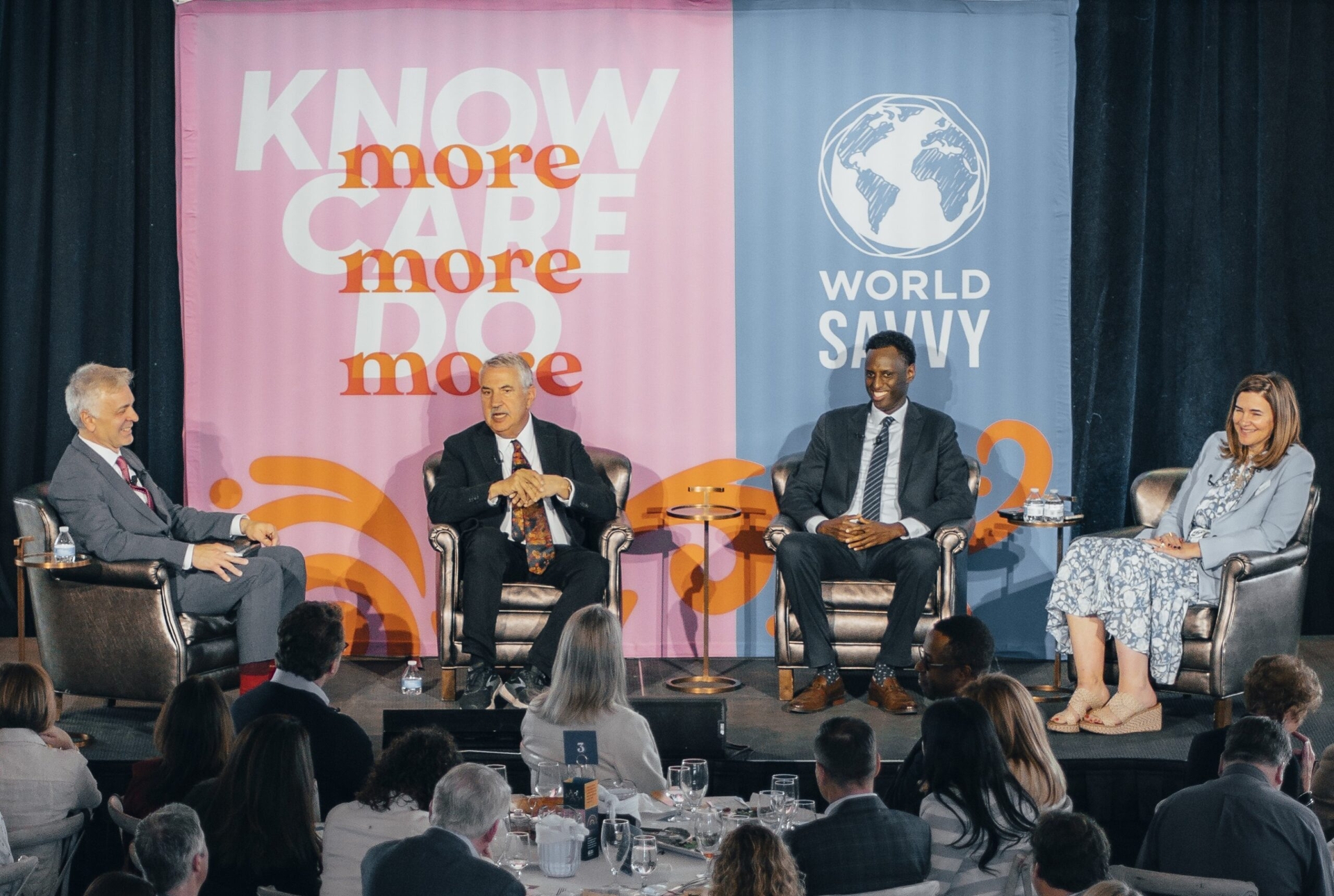 How artificial intelligence is changing the cultural landscape 
Last month, World Savvy hosted a panel on the future of work and schools was held at The Machine Shop in Northeast Minneapolis that touched on AI, and its long-term impact on the economy and different job sectors. Read more about the panelist discussion on the future of work, education and AI.
Comprised of three experts—Pulitzer Prize-winning New York Times columnist Thomas L. Friedman, U.S. State Department Senior Advisor Hamse Warfa, and World Savvy CEO Dana Mortenson, the panel was moderated by William Guadelli, dean of the College of Education at Lehigh University. Several hundred people, including a group of middle school students from Ella Baker Global Studies and Humanities Magnet School, educators, and businesspeople attended this event. In addition to AI, the discussion covered several work and education-related topics, including globalization and what educators can do to best prepare students for the future. 
Friedman calls the current state of AI a "Promethean moment," referring to the Greek myth in which Prometheus steals the fire from the gods on Mt. Olympus and gives it to humanity to build civilization. 
He also likened it to the invention of the printing press but noted that the printing press took centuries to scale and that there could be unintentional damage done by the much faster speed at which AI technology is advancing. 
Friedman believes the three things that will be most important for students and workers to successfully utilize AI will be self-motivation, access to technologies, and personal character.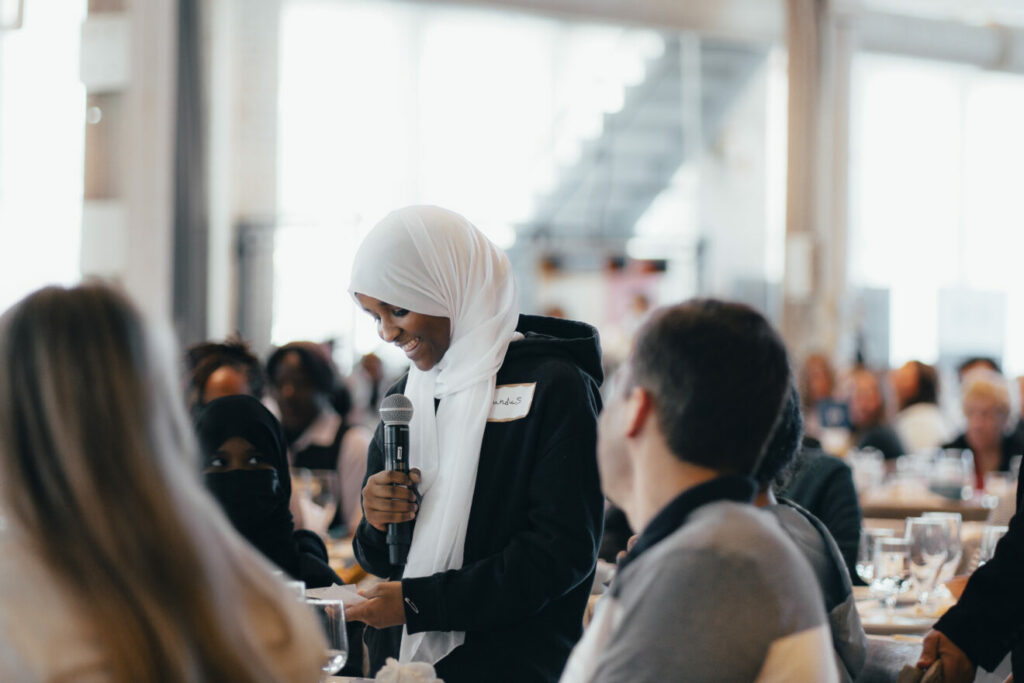 Warfa added that he believed empathy and an inclusive society would also be needed to fully utilize coming technological advancement. 
He hopes that the education system will be built to see and hear every student, regardless of background, and believes empathy will be required not only for the future of work but the future of building democracies and communities.
Despite the risks, however, AI technology such as ChatGPT could be a valuable tool in education.
"The reality is that inside schools you can lean into technology like generative AI to free up space to spend more time on the things that make us more uniquely human," Mortenson said.
"Things that technology can't do, enable empathy, collaboration, cross-cultural communication, and group work." 
She believes diversification of the education system is important, pointing out that more than 50 percent of students are now BIPOC, but that teachers are still predominantly White and monolingual. Although she is confident that AI will not be able to replace teachers, she believes that it will be useful for tutoring students and assisting in the education process. 
Mortenson discussed the importance of an education that prepares students for a future in which she says, "85 percent of the jobs that will exist when [current students] go out into the world don't exist today." She also said it was important to be able to consider programs that can meet diverse needs of students of different backgrounds, noting that both rural and urban classrooms in Minnesota have undergone large demographic shifts in the past couple of decades.
Ella Baker students asked about the disruption to education caused by the COVID-19 pandemic, and questioned what can be done to catch up on the education of any students whose learning was affected by the pandemic.
Mortenson responded on behalf of the panel and was optimistic, saying that the educational disruption caused by COVID could be an opportunity to improve the education system for the future by, "leveraging technologies to meet students where they are." 
Mortenson mentioned programs at Ella Baker, such as the community ambassadors' program, as an example of a model that could be used to build empathy and collaboration in the learning environment.
World Savvy is an organization that partners with schools to reimagine education and create more inclusive, student-centered, and future-ready learning communities. We are continuing to expand our work across the country. Connect us with a school or learn more about our school partnership opportunities.