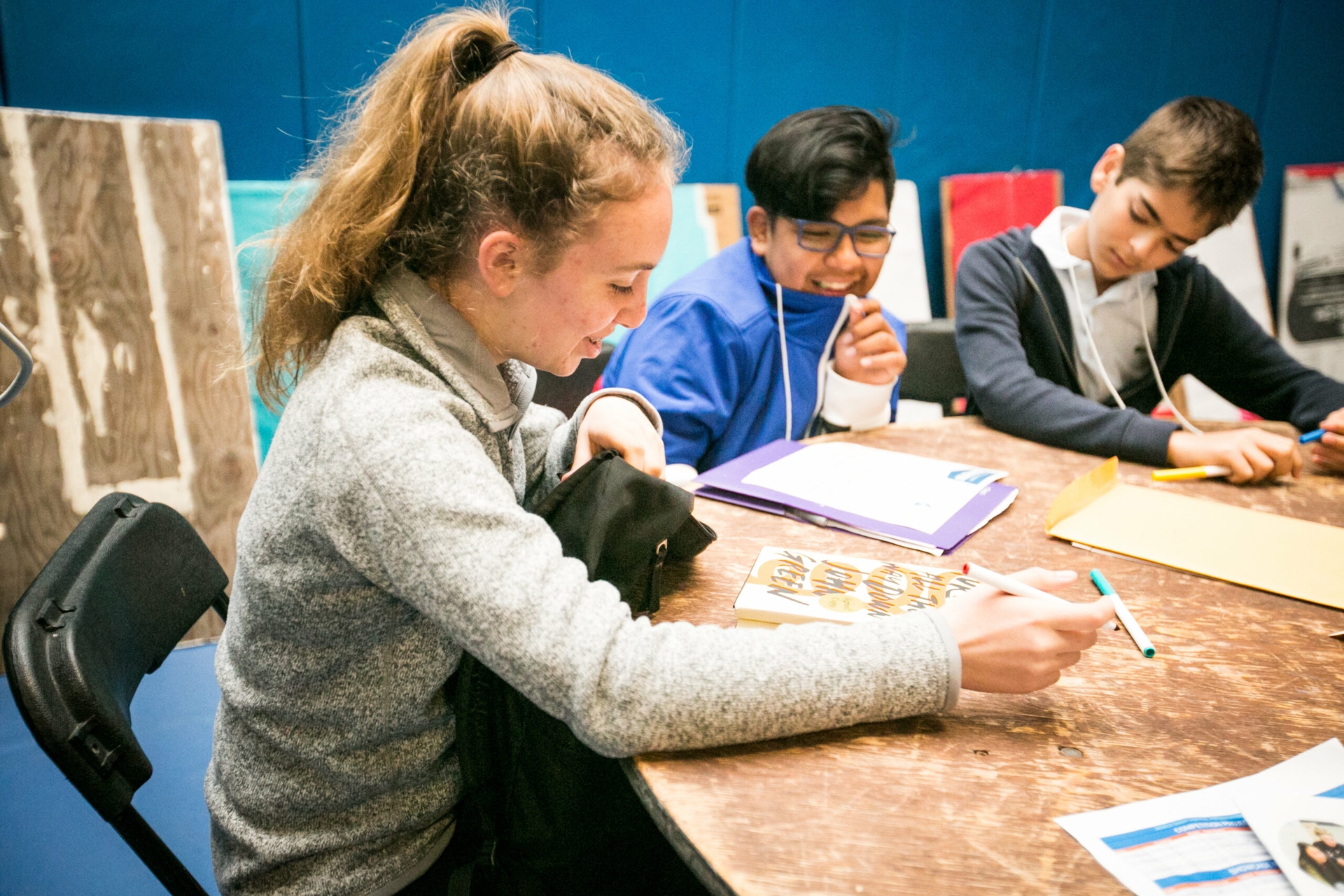 Lessons from the Pandemic: A Brain in Pain Cannot Learn
At this point, educators must assume all students have been impacted by stress and trauma, from the pandemic or otherwise. The specifics of most traumas will never even be identified. In order to support students academically and emotionally, global competence skills such as empathy, self-awareness, and reflection must be intentionally embedded into classrooms in order to help students process emotions and develop resilience. In fact, Secretary of Education Miguel Cardona recently tweeted, "Mental health challenges can impact a student's ability to participate in learning. As we recover – it's important to go beyond literacy & math to helping students build their social, emotional, and mental health skills."  
The COVID-19 Pandemic manifested itself in schools like an emergency room triage, with educators doing all they could to meet the academic and social-emotional needs of students and their communities. This period of upheaval has had lingering effects on the mental health and anxiety levels of students, teachers, and administrators alike (see THIS ARTICLE from The New York Times). While our education system is deciding how it wants to move forward from here, something we all agree on is keeping Social-Emotional Learning (SEL) in every classroom. According to Dr. Bill Daggett, of the National Dropout Prevention Center, "For trauma-impacted students, doubling down on instruction is not likely to produce increased content mastery." In other words, a brain in pain cannot learn. 
If we want students to know more, we have to care more. At World Savvy, we believe a primary way to heal trauma-impacted students is by providing them with concrete social-emotional learning strategies to develop the skills and dispositions they need to navigate a complex and ever-changing world.
SEL is Global Competence
SEL is global competence, which is not content-based but rather can be applied across all grade levels and subject areas. Identifying and nurturing connections between individuals and issues makes learning more personal and relevant, and thus more engaging for students. It is false to think that educators should have to choose content or standards over key competencies such as social-emotional learning.
World Savvy addresses this with school partnerships to support preemptive planning that integrates social-emotional learning to cultivate connection and create classrooms where all students feel valued. Laying this foundation early in the school year has proven effects on bolstering resilience and making academic success more attainable. 
Comfort with ambiguity & unfamiliar situations
Trauma can look different for different people, and what might be traumatic for a student may not be traumatic for you. The pandemic and school shutdowns were unpredictable, dramatically increasing the incidence and impact of trauma for our youth. It is important to keep in mind that students' perception and the emotional impact of trauma is more important than the source of the trauma itself. In order for students to be successful in school, the feeling of psychological safety must be reestablished. By maintaining SEL strategies in daily routines, students are more likely to feel equipped to handle ambiguous and unfamiliar situations. This way, they are moving past being trauma-informed, and toward being skilled to work through trauma by drawing upon global competencies rooted in social-emotional learning that provides a sense of grounding security when navigating inevitable situations outside of their control.  
How do educators address the pressure to catch students up, while simultaneously modifying school climate to rebuild resilience in trauma-impacted students? World Savvy believes in helping schools create systems and routines that prioritize building connections with students, while also making space for student voice in classroom culture, curriculum, and instructional decisions. In addition, we collaborate with educators to lead activities that help students to boost skills relating to resilience, self-regulation, and self-management in order to ensure they are prepared with the social-emotional learning tools to persevere through challenges. Our work supports educators in cultivating connections and intentionally integrating SEL into their classrooms as a useful tool to help students find comfort in ambiguity. 
Empathy & Appreciating Multiple Perspectives
Social-emotional learning really takes flight in environments where diversity is celebrated and multiple perspectives are valued. According to a report by the OECD, "Future generations will need to interact in person with other young people whose opinions, backgrounds, and personalities vary widely. This interaction is essential to cultivate a future society in which people are curious, compassionate to needs other than their own, and able to listen deeply in order to understand one another." With a more ethnically and culturally diverse school-aged population than ever before, classroom practice needs to reflect the evolving needs of today's students. Diversity is an opportunity to make learning spaces more empathetic and culturally relevant. World Savvy understands that this change does not occur overnight, and like all growth and learning, it is an intentional process. The foundation of this process lies in social-emotional learning practices that focus on developing global competence skills such as self-awareness and empathy. Empathy occurs when judgment or indifference is replaced with understanding and caring. Students must have a strong understanding of their own self, thoughts, and feelings before they can empathize with others. By supporting how students better see themselves in others, they can more aptly relate to those with diverse experiences and challenges. 
Committing to the Process of Continuous Learning and Reflection
Reflection is a social-emotional learning strategy that propels learning forward, for adult and child learners alike. It also has boundless positive impacts on mental health, but for many, personal mindfulness can feel unnatural or overwrought. Rachel Wlodarksy, Ph.D. in Urban Education, says, "Reflective processes take time, and consequently… reflection must reach a level of practiced engagement so that, when the pressures of decision-making emerge, the professional defaults to better quality decisions." 
World Savvy agrees reflection is a skill that requires effort and must be rigorously taught in order for students and teachers to achieve any of the numerous benefits. In order for reflection to become practiced and consistent, we support educators to integrate it into their practice in a variety of ways that feel true to their individual styles. We also encourage educators to prioritize reflection, which means not to sacrifice it, even if they are running behind and the task list seems insurmountable.
The key to implementing meaningful and purposeful reflection practices is finding the approach and framework that most authentically suits educators' and school leaders' needs. Some forms of personal reflection activities World Savvy offers focus on relieving stress and connecting to and processing emotions. Another way World Savvy integrates reflection into classrooms is as an academic exercise, for example setting aside time daily for students to consider how they more effectively consume and learn content. Students can benefit academically from reflecting on their workflow, collaboration skills, and productivity as a way to imprint information. Finally, reflection is helpful as a tool for school leadership to peacefully alter student behavior in lieu of traditional disciplinary actions. Teaching students how to reflect on their actions can foster intrinsic motivation to change, rather than more traditional methods that include imposed consequences or punishments.
Reflection is an essential tool to facilitate the personal development of teaching professionals. In our workshops, there are frequent opportunities for reflection to connect learning to one's own teaching practice. In addition, during 1:1 coaching, reflection comes in the form of targeted open-ended questioning and thoughtful contemplation of feedback or assessing student work in order to grow as an educator serving deserving communities of diverse students. This not only benefits professional growth, but it also helps teachers model this practice for students in an authentic way. 
If We Want Students to Know More, We Have to Care More
The trauma caused by the COVID-19 pandemic unfortunately cannot be fully erased by educational intervention. That said, what educators can do is establish systems and practices that incorporate social-emotional learning so they can mitigate the long-term effects of trauma. By providing students with the tools to become more resilient, collaborative, and emotionally intelligent individuals, rigorous learning in a post-pandemic world becomes more attainable.
With so many demands on educators, starting to integrate social-emotional learning, or even maintaining it throughout the school year, can feel daunting to balance on top of other school and district requirements. Nonetheless, influential philosopher and education reformer John Dewey provides the timeless belief that educators have an awesome responsibility to determine, with the help of others in society, what content and activities enhance individual personal and social growth and lead to the improvement of society. World Savvy is here to do just that – help educators select authentic activities that boost personal and social growth. By partnering with schools to establish mindful classroom rituals in collaboration with students, World Savvy assists educators in providing students with the skills necessary to be resilient global citizens.
---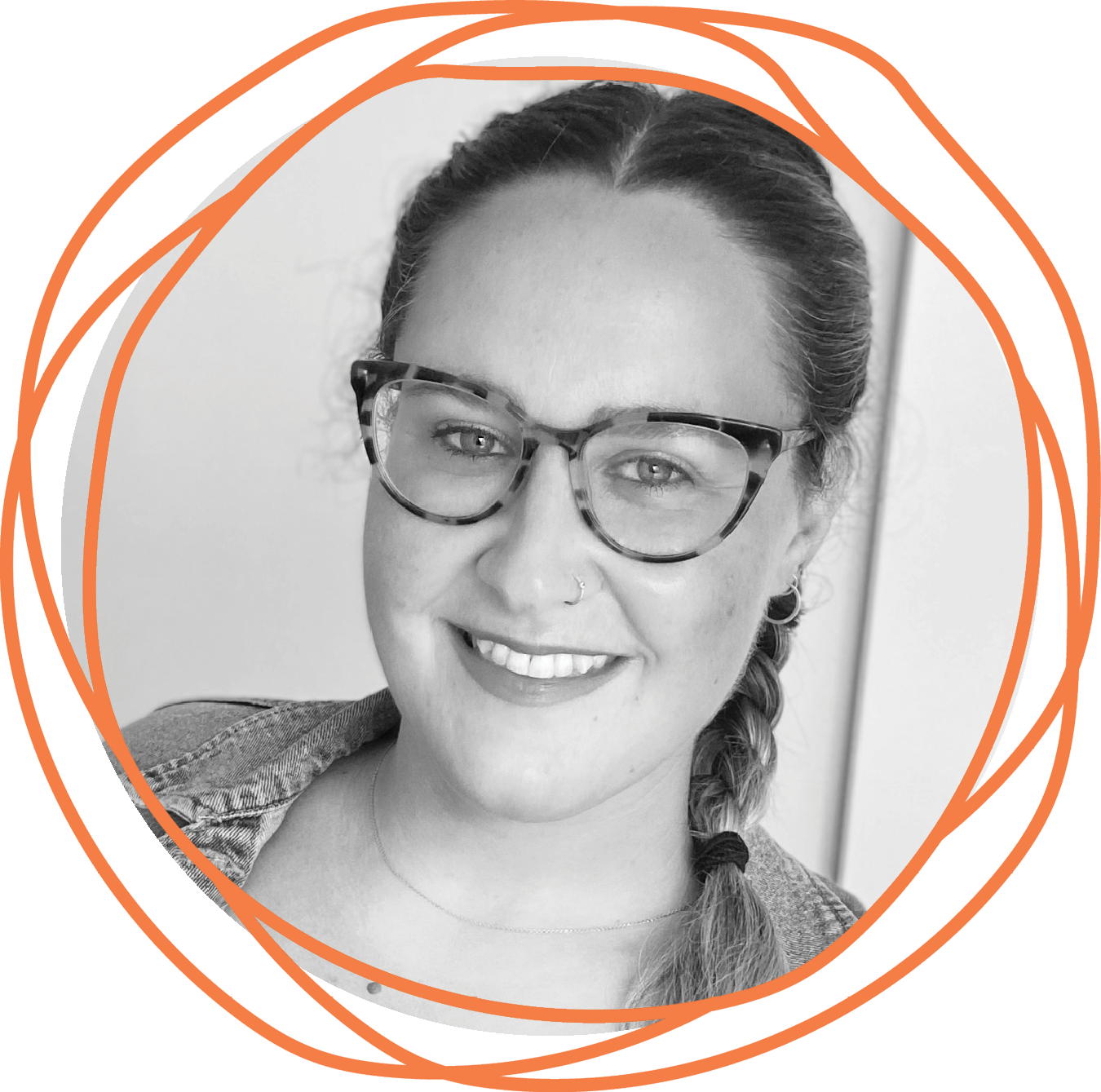 Marley Wertheimer is World Savvy's Professional Learning Facilitator in the Bay Area since 2021, and holds a CA State Multiple Subjects Teaching Credential, Montessori Secondary I&II Credential as well as a Masters in Education (M.Ed). Marley believes it is crucial for education to take place both in and outside of traditional classroom walls, which includes rich immersive and project-based learning experiences, in order to prepare students to be globally-competent citizens.